Watch Out for Social Media Predators
Social media predators are quietly lurking in the background looking at all of your activity on social media sites. What's worse is that they are probably looking at your child's activity as well. The first way to defend yourself from them is to know that they exist, and be prepared to counter them. The quickest way to stop social medial peepers is to make sure that all of your posts and pages are set to private so that nobody can sneak in and check you out unless you allow them to.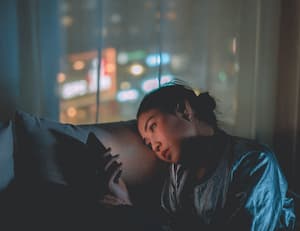 Be Aware of What Your Kids Are Doing Online
As hard is it may seem, you can work with your kids to keep an ongoing conversation about who they are talking to online. The more you know, the better off you are. Information is crucial to putting a stop to all sexual predators, even the ones from a distance. The scary part about social media hunters is that they entice young kids with kind words and the promise of gifts to lure them right to themselves. Be diligent in your communication with your kids. It could save their lives.
Do Sex Offender Search for Your Neighborhood
Knowing exactly where registered sex offenders are is ammunition for parents that are trying to avoid tragedy. It is easy to find out conviction information with modern technology. Kids Live Safe is a dedicated organization that is determined to keep children safe from sexual predators. Moms, dads, caregivers, and guardians can run background checks on specific people, or even search an address for sex offenders. It is as easy as getting online and typing the address into a search bar. Within a few moments you will have access to:
Names, Aliases, and Address History
Misdemeanor and Felony Warrants and Arrests
Bankruptcies, Liens and Other Judgements
Licenses, Affiliations, and Social Media Activity
Easily Find Offenders In Your Neighborhood
Although it may seem like social media stalkers are far away, they might be within a couple of houses from you. You look to see any registered sex offenders in your neighborhood and find photos of them. This way you know what they look like. It's easy. You can search for possible threats by simply punching in your zip code. The user-friendly interface allows you to quickly search and find detailed data.
Search by City, Zip Code, or Address
View Complete Offender Details
Get New Offender Email Alerts
Use Mobile Device's GPS to Spot Risks
Help Fight Predators
Kids Live Safe was deeply inspired by the story of Megan Kanka. She was a young child that was raped and murdered by a guy that lived across the street from her. He was a convicted child molester that quietly watched her until he made his move. Nobody wants to have to go through a horrible tragedy. Things like this can be avoided simply by knowing cold hard facts. Having access to the most powerful and comprehensive databases in the world is an invaluable tool for the concerned parents out there who want to keep their children safe from sex offenders.