Top 5 Signs a Child is Abducted
When you're out in the world it can be difficult to know if a child is with who they're supposed to be. There are a good deal of people out in the public for the most part, but if a child has been abducted there's a good chance their parents have been looking for them and want their safe return. Fortunately, there are a few telltale signs of abduction that are somewhat obvious if you know what to be on the lookout for.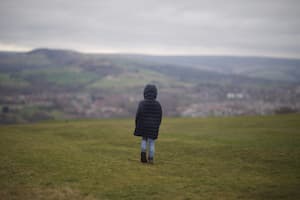 1. Keep an Eye Out for Out of Place Looking Children
Most people know what a child who's with their family looks like. Most families usually ensure that their children have reasonably clean clothes and that they are in school when they are supposed to be. Now, of course, there are some exceptions to this rule and it doesn't mean that the child has been kidnapped but it is a possibility. If you notice a child in tattered clothing, out and about during school hours, or alone outside at odd hours it may be a good idea to call law enforcement to do a wellness check. Make sure to provide a detailed description of the child to law enforcement, as well as a description of any adults that are with the child.
2. Look at the Child's Social Cues
Humans communicate in a lot of ways non-verbally. Our body language and facial expressions are just one way, and the tone of our voices is another. If you notice a child that seems to be scared by non-verbal cues it could be a sign if they've been kidnapped. There are also certain phrases you may hear a kidnapped child say, such as "where are we going?" or some variation in a concerned tone.
3. Listen to what the Adult is Saying
People act a certain way when they're familiar with others, especially children. If you hear an adult calling a child Mister or Misses, there may be something suspicious going on. More often than not a parent, family member, or family friend will be calling the child by their name or a nickname, not anything so formal like how you might talk to a stranger.
4. Look Out for Screaming Children
Almost every child has the occasional temper tantrum in public. We've all seen it a thousand times before. The child is screaming and crying and their caretaker is desperately trying to calm them so they don't make a scene. That's not what you need to be on the lookout for. If you hear a child screaming "let go of me." or "get away from me." there's a good chance that that child is being kidnapped and you should get the authorities involved.
5. Adults Asking Children for Help
If you lost your dog or you needed directions in an unfamiliar part of town, odds are you wouldn't ask a child to help you. No reasonable adult would. Children are a lot smarter than we give them credit for in a lot of ways, but those ways don't usually include things like giving directions or helping to find a lost dog and everyone is aware of that. If you see an adult talking to a child from their car in a lot of cases the adult has nefarious intentions.
Keeping Your Children Safe
Nobody wants their children abducted, and fortunately, most abductions do result in the child being brought home. That being said, being on the lookout for kidnapped children means you might be able to end another family's worst nightmare and reunite them with their child.