Teacher Saves Kids from Sexual Predators After Glancing at Text Messages
On her flight from Seattle, Washington to San Jose, California, a preschool teacher noticed a text-message conversation on a fellow passenger's smartphone that left her heart racing.
She was right to panic because the texts were about a potential contact from sexual predators of children. Fortunately, she was able to react proactively and heroically. The woman, who wishes to remain anonymous, managed to snap pictures of the heinous conversation she was witnessing. During an interview, she says she acted on her instinct and relied on her training as an educator.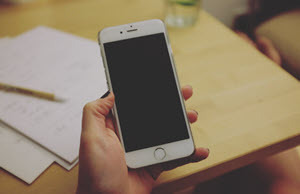 "I'm being labeled as a hero… I'm just so thankful the kids are safe," she said.
After collecting the potential evidence, she alerted Southwest airlines, who eventually turned the case over to San Jose airport police. Police arrested Michael Kellar, 56, of Tacoma, Washington as the plane landed. Of course, officers needed time to confirm the text messages that the teacher snapped were enough evidence to detain, question, and arrest the alleged predator. Flight staff delayed Kellar's deboarding process to buy enough time for the authorities to act based on the evidence they were reviewing.
The person on the other end of the text conversation, Gail Burnworth, was also arrested following the investigation led by Detective Nick Jourdenais. Burnworth and Kellar met each other through the online dating site Match.com. They are both facing federal charges of attempted child molestation and solicitation of sex crimes.
According to Mercury News, Burnworth told investigators that she had a sexual interest in children and "was arranging a time for Kellar to have a sexual encounter" with the victims.
Two kids from Washington, ages 5 and 7, are saved from an alleged sexual-exploitation scheme thanks to the quick-thinking of a preschool teacher and her willingness to help.